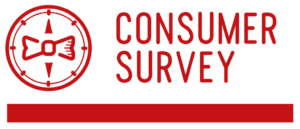 A market research of strategic importance for Fashion Sector – Clothing and Accessories Companies (footwear, bags, jewelry…)

All fashion companies choose their desired brand positioning, but how many of these companies know the actual positioning their brand is able to reach on the market?
Finding out if there is a divergence between the desired and actual positioning is fundamental in order to potentially make a diagnosis and proceed to the appropriate strategic improvements.
This survey makes it possible to detect the actual positioning that a brand has managed to gain on its market segment, both in absolute terms and compared to its direct competitors.
The "Consumer Survey", enables companies to analyze any brand of clothing and accessories for Men, Women, and Children.
The survey provides essential information such as that shown below, which has been extracted in an anonymous, simplified format from our research conducted for a leading Women's Fashion brand.
Click on the images to enlarge
Fill out the form right away or call (+39 0742 344403) for additional information or to request a more detailed presentation.